I worked my ass off this weekend. I woke up this morning aching in every muscle and it felt great! All that work and my back is much better. That's what I needed, a good sweat and a good butt whoopin. It was pretty hot here, I should have been working more on this barn but by late morning I was seeking shade and by afternoon it was time to go inside and work on inside projects, like the cookstove. I did get a little farther on the building: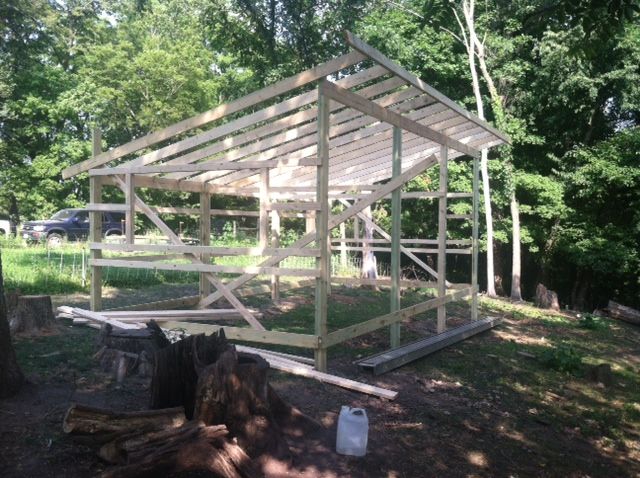 It's almost ready to start sheeting. I got the ok from the building inspector today and set the posts for the covered entrances this evening. Tomorrow a tandem load of gravel and a skidloader are coming to build up a base and level the inside, then sheeting and door framing will begin.
With all the stuff I got done this weekend, I actually spent the majority of my time felling, bucking, and splitting a large dead white elm that has been looming over my road for the last couple months. I can't wait to get that woodshed full, but that's another thread, another time. I'm almost there, and that elm added a good bit to it.