I didn't get quite as far as I wanted, but I almost got her licked. Here it is: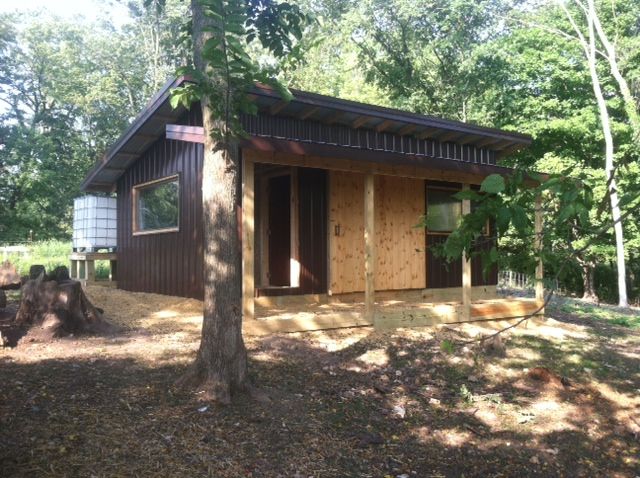 The sliding door is on and at high noon the eaves are pretty much blocking the direct sun. Open that sliding door and the front (south facing) window is totally blocked.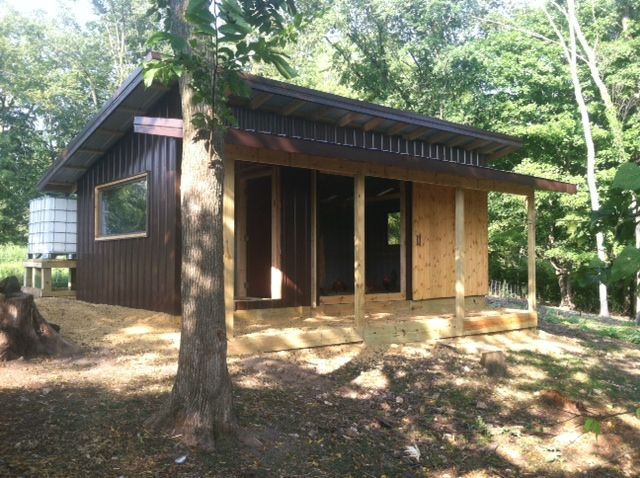 And a view of the backside and water storage:
I finagled a rough inside wall with a salvaged door and have the goat's feeding area/feed storage all set up: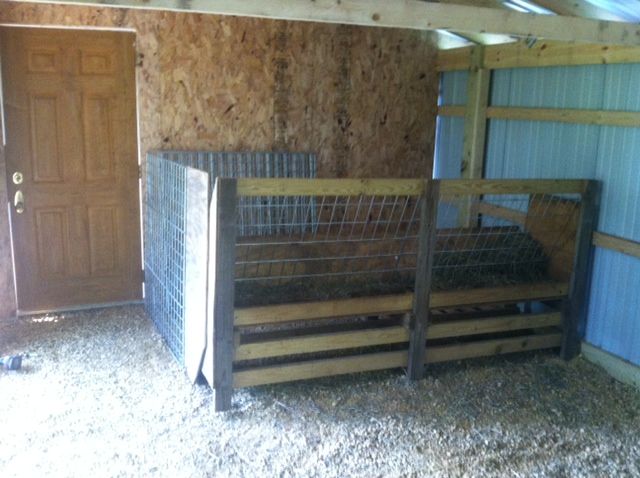 And here's where I'm at on the chicken palace side: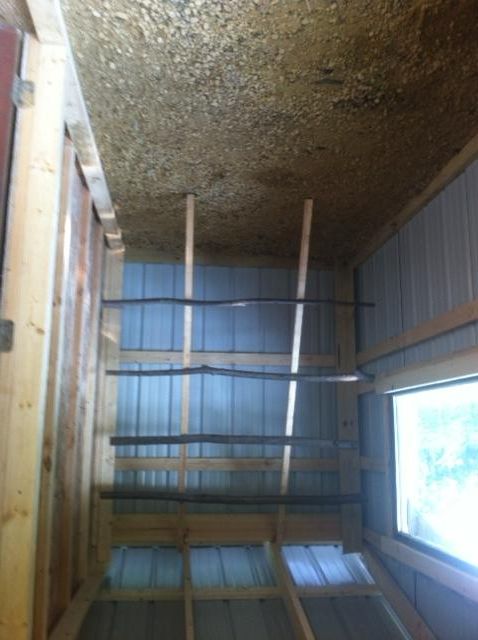 So what's left? Well, quite a bit. I need a front door on the chicken palace. Last time I bought a door at the big box store they were like $70. I went down over the weekend and they quoted me over $200. I'm going to either wait to find another salvage one or build one to match the slider. I can build one for $70, but those pre-hungs are so much nicer.
Also still need a gutter on the front overhang. My friend is replacing his gutters soon so I'll have that covered once he does that and I can pick his old ones up.
Still need to wire the electricity too. For that I'm waiting for the Illinois solar incentive program to open up. It should be opening soon, and if they'll pay for 30% then it's worth the wait.
Last is some minor detailing. Moving the hen's laying boxes (once the door is on), caulking the windows, a little final leveling of the floor, adding some hooks, moving the feed in, etc. For the most part, I can say done.