Well, I'm wrecking the fence as fast, or maybe faster than I'm building it. Here's yesterday's effort...
What I started with...Cottonwood log from a tree I dropped in January. It's been patiently waiting for this project..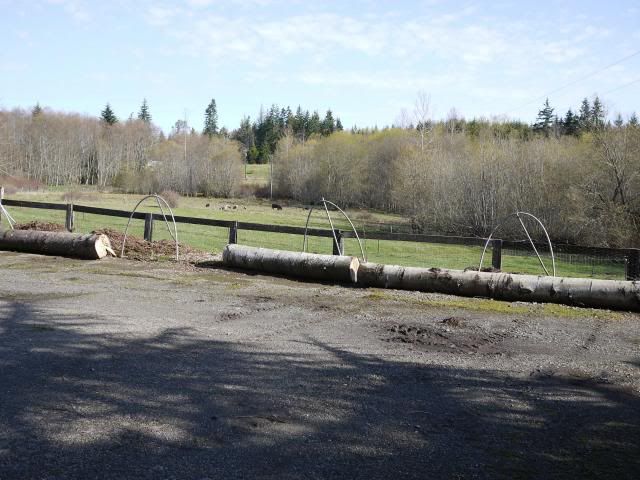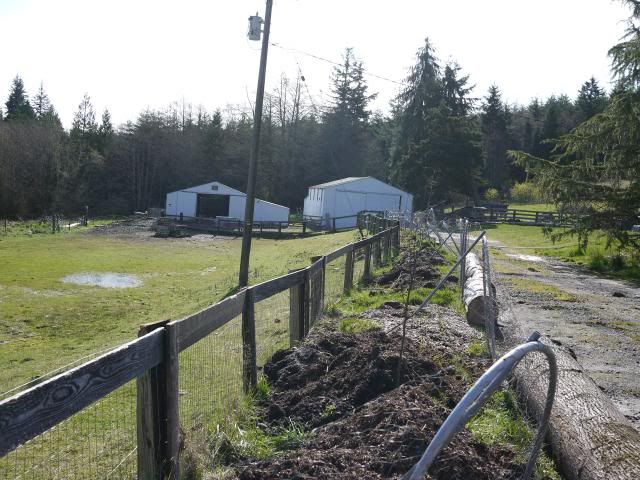 Cut it up so I could move the pieces...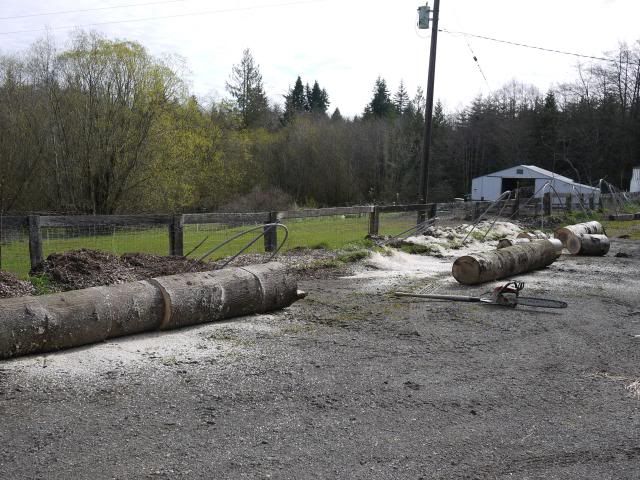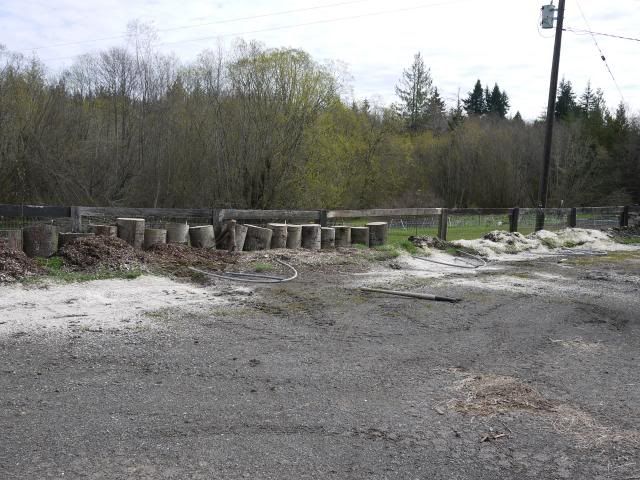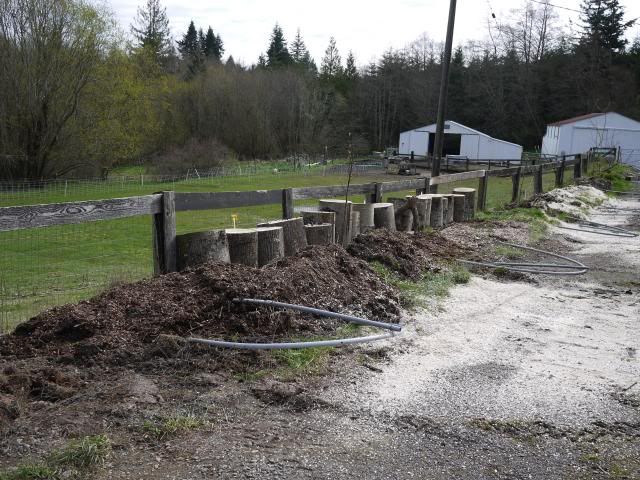 Found some stuff around the property to put in there....OOPS!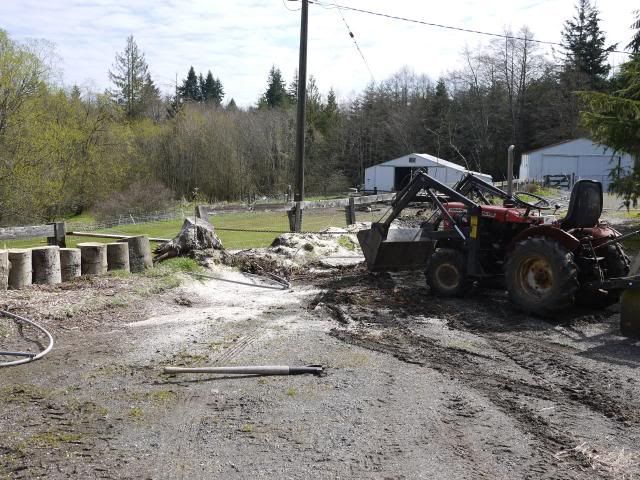 Okay, moving forward, I'm gonna just live with that messed up fence, since it's not going to be visible from my perspective shortly...
Filling it up with the soil from behind the barn, getting rid of the muck area and scraping back down to the hard so it will drain, and bringing the good stuff up to grow in...you can see where it's coming from in the background..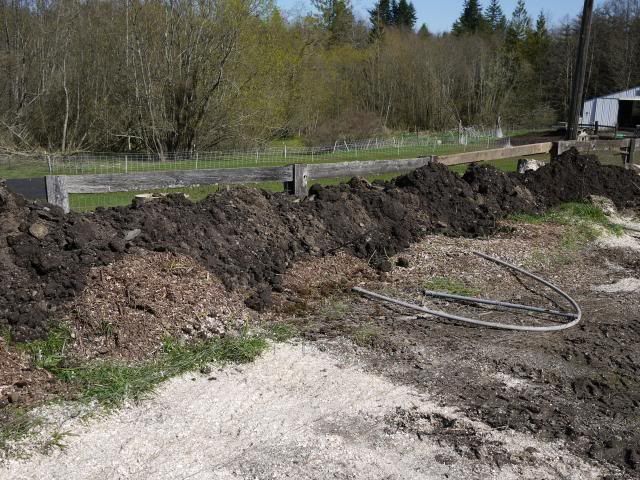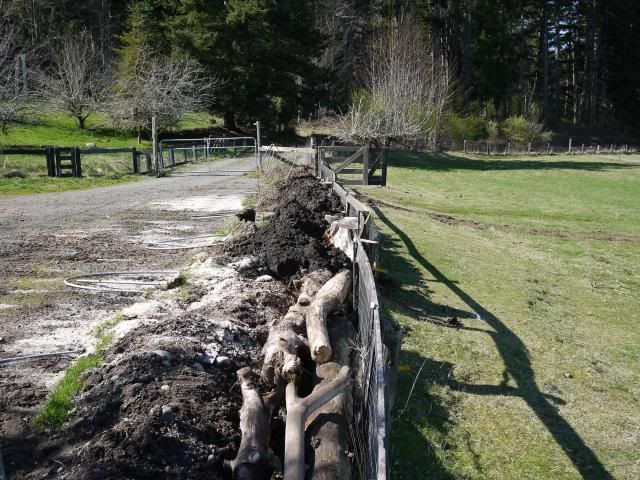 And done for the day. UPS showed up about 7pm with a box of new trees, blueberries, grapes, and stuff. It's going in today!