I first bought my/our place nearly seven years ago. This will be home for me, one of my sisters and her husband, my oldest granddaughter and her husband. Well, so far, at least. We are wanting to set up a system that can provide for the extended family.
There are 40 acres, mixed woods, pasture and wetlands. The walnut/pine forest was planted about 25 years ago and is maturing nicely. Some of the acreage was in the Conservation Reserve Program when the purchase was made, restricting my ability to alter the access from the road. That section was freed up in 2010, so we were able to start a sketchy drive last year.
A high water table means the pasture area is too small and damp to be useful to large farmers for mono-cropping. The "bottom ground" hasn't been tilled for 25 years. Fantastically rich, fertile loam, teeming with life. Given the amount of garden space we will need and the animals that have been discussed, it should be just right for our needs. It runs off to wetlands at the south end, which seems to be the spot to start the big pond. This shot of pasture greenery was taken in late Oct.
This is the year that we will be doing some major infrastructure work. There are several issues to address and I'm hoping that there will be enough willing hands to allow more than one project to go on at a time. Let me see if I can explain some, with photos.
We have enjoyed camping over the past few years. But clearing under growth means that the campsite is more visible from the road. That means some screen is needed. I'm thinking hugelbeets, which will also give a spot for growing my lunch and supper, just a few steps from where I'll lay my head at night, once the rainy spring weather comes to a close. (looking east northeast)
I even have some fungus-y deadwood already in the right spots to meet my needs. Just a little chainsaw work and shifting a foot or two will give a good start.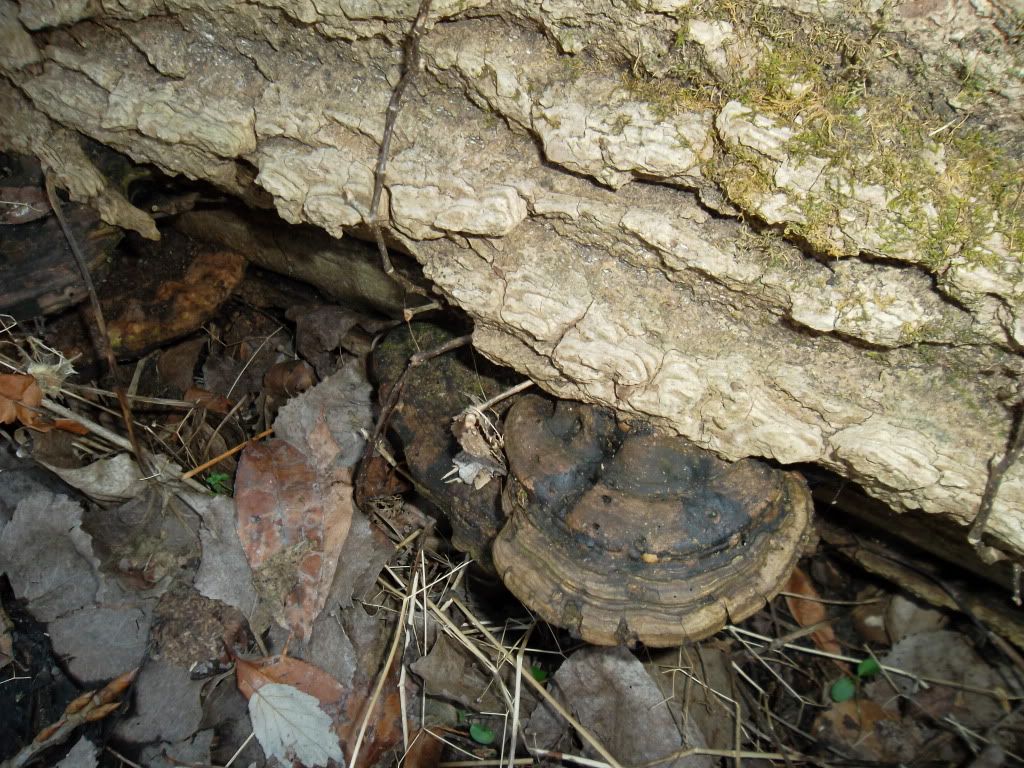 (looking due east)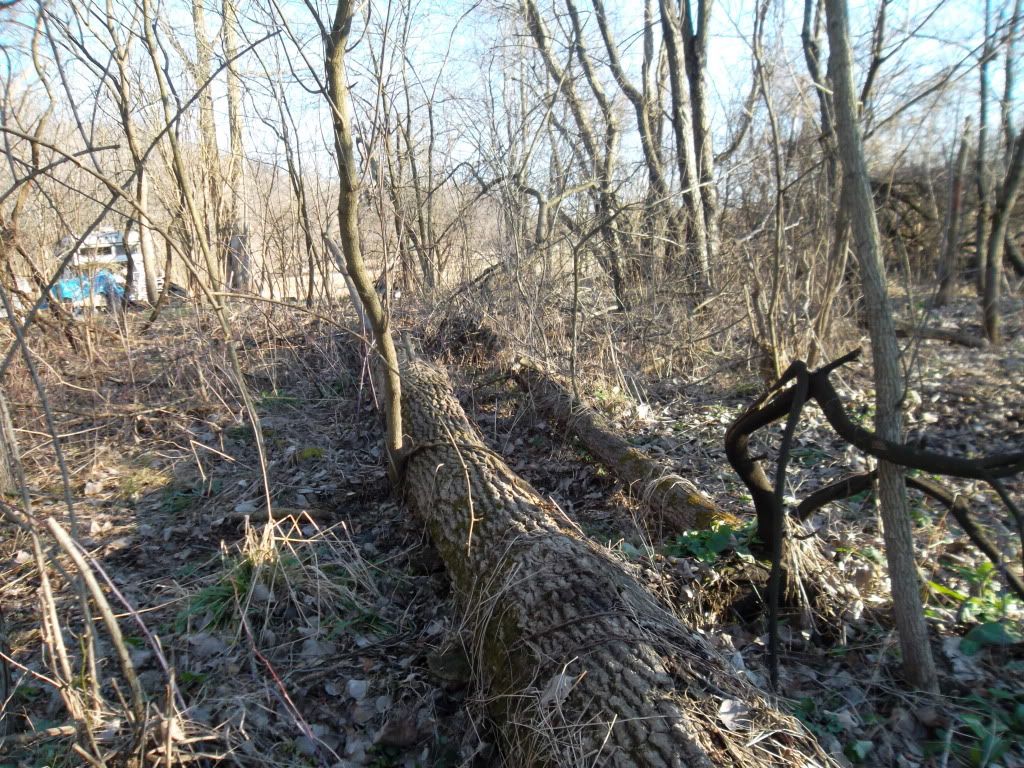 Several years ago, the county sent a contractor to "brush" around the drainage ditch that runs through my SW corner. They took down
everything
but a few old cottonwoods. I don't know what happened to all the walnut trees that used to be there, but plenty of willow and scrub oak was left behind, as you can see in the pile of dead wood on the right side of this photo. More material for those hugel beds, near to the point of use, and we can clean up the scenery! (looking south, with ditch on right side)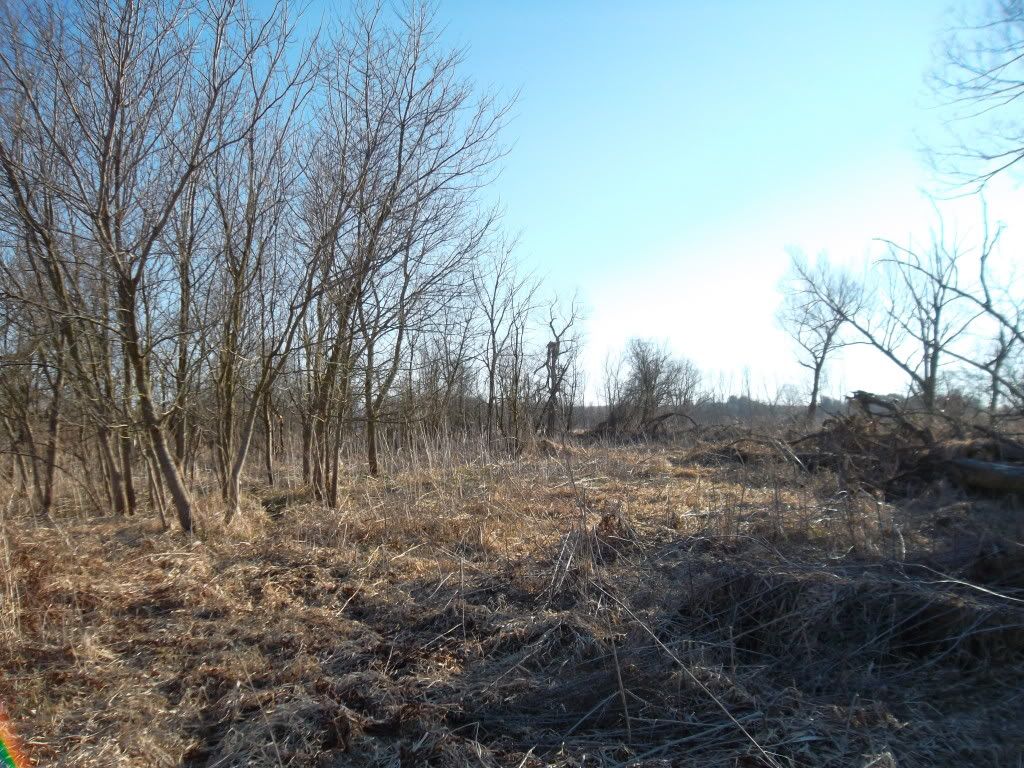 Last night I was out with friends and ran into a former co-worker. I asked about another fellow who had offered me all the horse manure I wanted. Now I'm hoping for a phone call within a month or so to get things started.

If plans go well, by fall this spot will have been cleared, dug down about 20 feet, and an earthbag home built on the site. I should have plenty of good, organically rich soil for covering a hugelbeet or two. (looking west northwest)
This is my heart home and I can/will probably be very long winded on the subject.