Not sure I want to know what "substitute ham" is, kinda brings back scary memories from school, but that sounds like a good fall meal.
You posted this thread at the perfect time, I had just come in from splitting to get some stuff ready for the smoker.
This is ground beef, some italian sausage, cream cheese, a tiny bit of leftover mozz, diced onion, garlic, and jalapeno, salt, pepper, fennel, oregano, and a bit of tomato sauce....
Took a quick trip to the greenhouse for these...
Split 'em and stuffed 'em....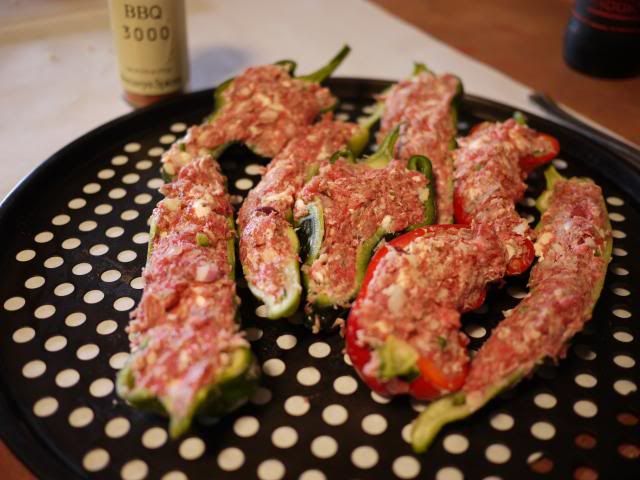 Sprinkled a little rub on 'em, and covered 'em with bacon. Here they are on the smoker with soon to be chile mashed potatoes.
Now I'm gonna split wood for a couple hours and get hungry!