I finally got the run done this weekend. With changing jobs and working long hours my time at home got wasted on things like eating and sleeping so I spent very little time building. I noticed a couple of hen starting trying to dust bath in the mulch on the hen house floor so I had to get the run done. I didn't take any pictures of the process but the build was pretty straight forward.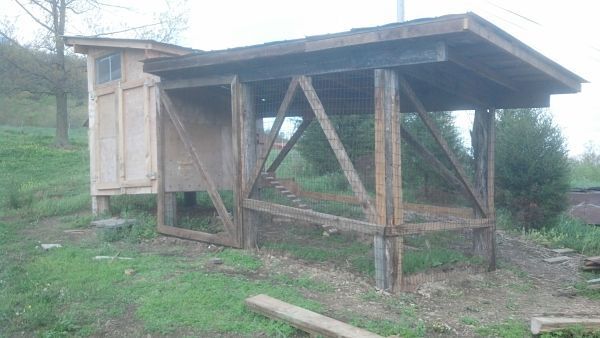 Basically 2x4s for rafters and braces around the perimeter, scrap 1x6s for the roof to screw the metal down to. Around the perimeter I buried ceder poles and nailed the welded wire to them to prevent predators from digging in. I got a little fancy with the pop door.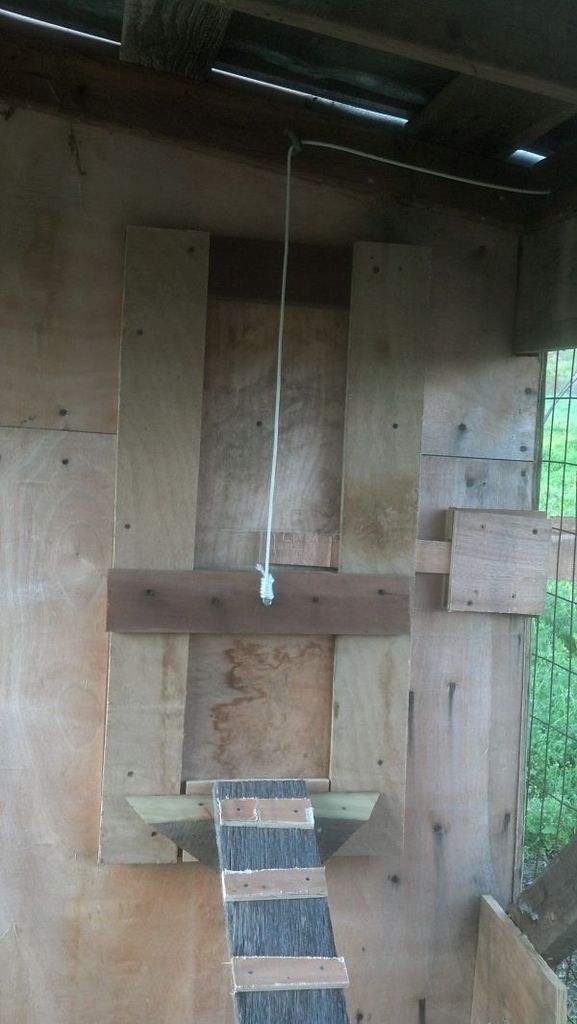 I can pull the latch out then pull the rope from the outside of the run to raise the door then push the latch in to hold it open.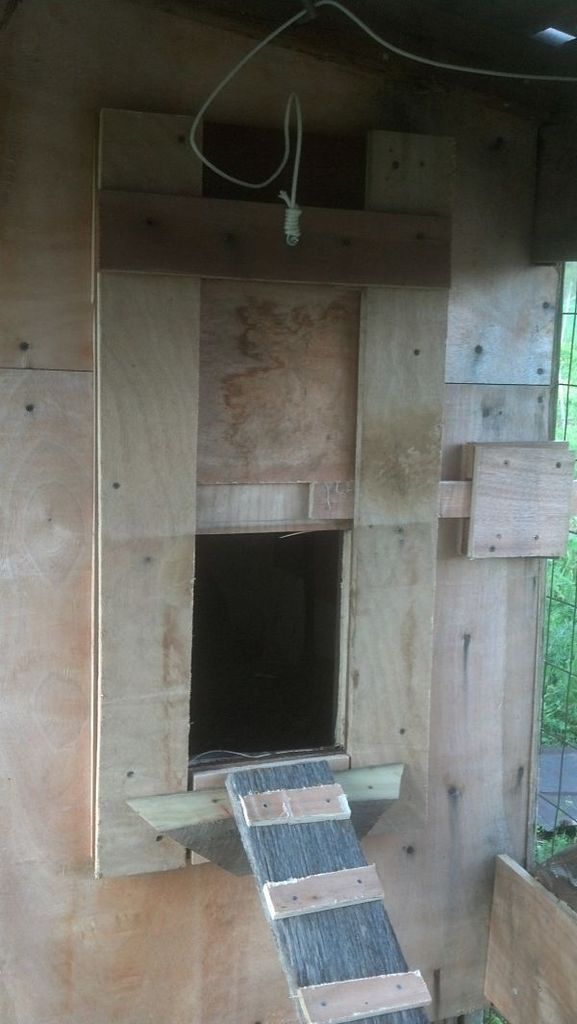 It only took a few minutes for the ladies to come out and start picking at the weeds and taking dust baths in the dirt.